Contact Us
You can call us at 843.991.8000, email info@ascenddj.com or just fill out the form below. We are available anytime day or night to help, and we look forward to hearing from you.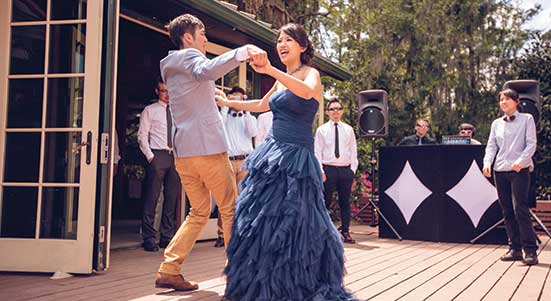 About Ascend Entertainment
For almost the last 10 years, Ascend Entertainment
has been the leader and originator in the wedding industry.
Ascend Entertainment continues to be a concept that constantly grows and evolves. It all began with a desire to do great parties but give excellent service to each and every person that trusts us with that "once in a lifetime day."
The desire to give the you and your guests what they want and deliver a spectacular day beyond compare coupled with the raw talent of true entertainers is what brought Ascend Entertainment to the forefront of entertainment in the Lowcountry. From the humble beginnings of doing a few weddings as a "favor" for friends, it has grown into one of the largest entertainment companies in Charleston and continues to win awards year after year. We have never lost focus of what's most important.
We stay true to the concept and always keep your needs as our main focus. Sophistication, class, excitement, and above all, fun! Make your special day as unique as you are. Call today and see how we can we can make the memorable….extraordinary.